Texas's gambling options are somewhat limited. You cannot play slots or card games for real money unless at one of the state's two tribal casinos. There are also eight racetracks in the state, but off-track betting remains illegal. Despite a few failed attempts at legalizing online betting, there are also no Texas-run gambling websites. However, there are offshore sites accepting Texans where you can make real money.
For a breakdown of the Texas gambling laws and options for betting online, continue reading. We will give you a rundown of exactly what is legally accessible in the state and recommendations of the top online casinos, sportsbooks, and poker rooms.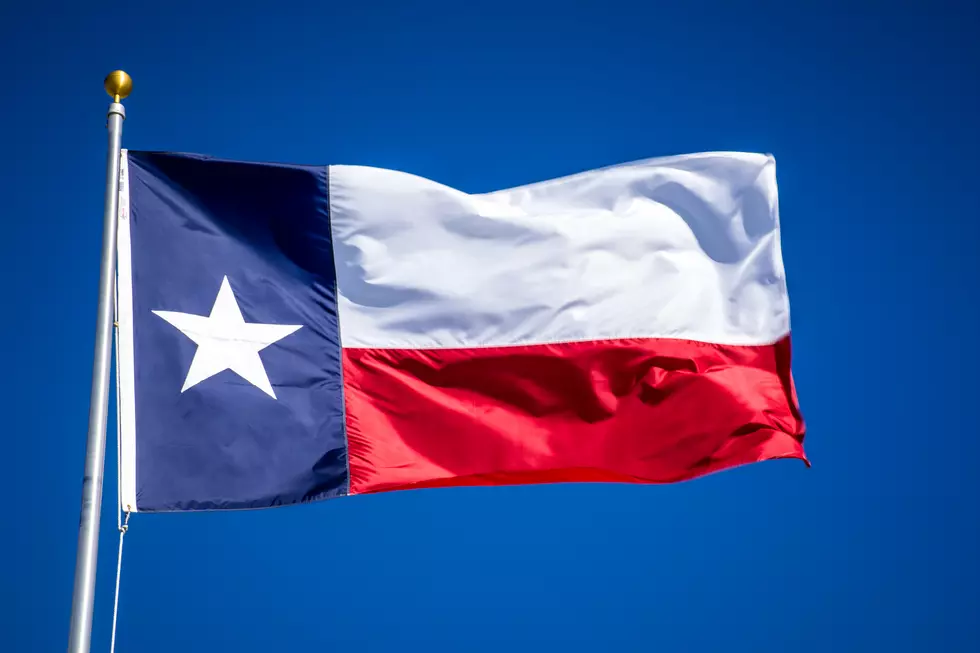 Is online gambling legal in the state of Texas?
The gambling laws in the state of Texas do not directly address being a player of an online gambling site as legal or illegal. This means that where the state does not regulate its own online sportsbooks, casinos, or poker rooms, there is nothing banning the use of these sites. Therefore, you can technically bet online from Texas without fear of prosecution or arrest. No one has ever been convicted in Texas for gambling online. However, online gambling sites are illegal if operating from inside the state, so you can only play at legal offshore sites. Moreover, any Texans who operate online gambling sites in the state are in violation of the law and may face criminal charges.
Texas gambling law requires you to meet a minimum legal age to be eligible to bet in the state. At 18, you can play bingo, bet on horses, and enter the lottery. However, to play in casinos, sportsbooks, poker rooms you must be at least 21 years old. All of our recommended sites require you to provide proof of age before allowing you access to the site. The legal gambling age is strictly enforced in Texas and we recommend anyone who gambles in the state to heed these laws.
Are these Texas online gambling sites legitimate?
Online gambling websites accessible to Texas residents can be found on the web in a huge abundance. While there are safe and legit offshore sites available, there are also sites that you cannot trust. These sites may disclose your personal information. There are also stories of sites offering rigged games, deposits never hitting your account, or the website withholding your winnings. Therefore, you must play at a safe site.
Online gambling should never become a security issue and will not with the highly secure online gambling websites we provide here. They are legal, accept Texas residents, and are always secure and confidential with your financial and personal information. These online gambling websites are licensed in the locations where they are located and regulated by third parties. Take a look at all of our online gambling site reviews so you can find the right option for you.
If you do want to use another site, here are some suggestions for identifying a safe and reputable site:
Always read multiple reviews from a range of sources. These will highlight any issues as well as provide information on games, payment methods, and customer support.
Only use sites that offer good customer support options. You always want your site to be easy to contact if there are issues.
Only use sites that offer secure payment methods. Check by reading the site's privacy policies and look for the encryption logo on their website.
Only use sites that have the correct licensing. Although Texas does not regulate any gambling sites, all legitimate sites will be licensed in the country in which they are based.
What online sportsbooks are available from Texas?
After the annulment of PASPA in 2018, states have been legalizing sports betting. Unfortunately for Texas, neither mobile nor land-based sportsbooks will be opening soon. The H1275 bill to legalize sports betting was filed in 2019, but as both the Governor and many politicians are against legalizing sportsbooks, it will require a two-thirds majority to pass the bill. Although DFS sites also operate in Texas, there is still controversy over whether it is legal or not.
Therefore, the only option to bet on sports from Texas is through offshore online sportsbooks, and many are available to Texas residents. Whether you want to wager on the Dallas Cowboys, the Texas Rangers, or the Houston Texans, you can do so online from anywhere in the state. For help choosing an online sportsbook, take a look at our sports betting page. Texas residents will love our offered online sportsbooks for their live betting action, mobile apps, and more. We have practically every sport available from auto racing to hockey and even the Olympics! Join today for all the latest wagering action, bonuses, and promotions.
What online casinos are available from Texas?
Land-based gambling is illegal in Texas and even the state's two tribal casinos are struggling. Therefore, online casino gambling is gaining momentum in the Lone Star State. Many offshore sites cater to Texas residents, and due to the state's prohibition of sites operating from the US, this is the only option available. As Texas does not monitor or regulate these sites, be sure to choose a reputable one.
Click here to find out everything you need to know about online casino gambling at offshore sites. The online casinos we bring Texas residents always accept them and provide them with an exceptional gambling experience. Texas residents will find various games at these sites such as roulette, craps, blackjack, poker, and various slots to name a few. You will especially enjoy our daily promotions and welcome bonuses these online casinos present. There is no doubt you will want to join and start playing right away!
What online poker rooms are available from Texas?
Online poker has previously had a bad reputation, which we squash here with our reputable offshore online poker rooms for Texas residents. As the state does not allow state-run online poker sites, Texans' only option is to play at offshore poker rooms. Our sites offer you a variety of poker games, a welcome bonus, and other promotions each week. Texas residents will enjoy playing poker tournaments at different levels from beginner to advanced. Join one of our poker sites today to make your first deposit and get in on all the bonuses and promotions.
The Final Word
Texas is conservative in its gambling laws, but there is nothing that explicitly prohibits residents from placing wagers at offshore sites. Many offshore online casinos, sportsbooks, and poker rooms accept Texans and offer safe, secure, and fun gambling. Take a look at our suggested sites so you can rest assured your personal information and finances are safe. Whatever you do, do not operate a site from inside the state, or play at any illegal Texas-run sites. This page should provide you with enough information on the Texas internet gaming laws, what options are available, and how to find safe sites so you can start making real money online.
Texas Gambling Sites: FAQ
Is online gambling legal in Texas?
Yes – online gambling is not mentioned in Texan laws. Therefore, there is nothing that makes online gambling illegal. You can play legally as long as you use offshore sites and are not an operator of an online casino, sportsbook, or poker room.
What is the legal age for gambling online in Texas?
In Texas, the legal age for online casino gambling, poker, and sports betting is 21 years old. Do not try to register for an online gambling site if you are under the age of 21.
How can I be sure my personal information is safe when gambling online in Texas?
Always check the Texas gambling site's privacy policies and only use sites with secure payment methods. It is a good idea to read online reviews of sites so you can determine any issues that other players have experienced. To remove the guesswork, use one of our sites which are all safe and legitimate.
Can I win real money gambling online in Texas?
Yes – there are many real money gambling sites located offshore that accept Texan players.
What should I do if I have an issue with a Texas gambling site?
Start by contacting the Texas gambling site directly. Usually, the issue can easily be resolved. If not, try contacting player advocates who can help mediate and reach a solution.